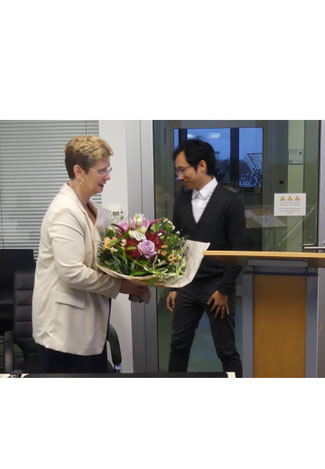 In an official ceremony with more than 500 participants, the official award of the honorary professorship to Prof. Dr. Kerstin Thurow. With the award, Centra South University Changsha (China) recognizes the extraordinary achievements of Prof. Thurow in the field of automation technology and robotics.
The honorary professorship is the highest level of a professorship in China and has only been awarded twice before at the CSU.
Due to the ongoing pandemic and the associated travel restrictions, Prof. Thurow was unable to accept the certificate of appointment in person. This was taken over by Prof. Hui Liu - a former doctoral student and postdoctoral fellow.